Will the DOL's Fiduciary Standard Rule Affect You? Suitability vs FiduciaryIf you've heard about the Department of Labor (DOL) Fiduciary Standard Rule but are unsure how it will actually affect you, you're not alone. It's been a source of confusion ever since it was announced by the DOL late last year. But don't worry. We've done that work for you. Here are the main points you should know.
The DOL Fiduciary Rule impacts the "standard of care" provided by broker-dealers and financial advisors when managing their clients' retirement accounts. The ruling increases the previous standard of care for clients' accounts from a suitability level to a fiduciary level. The fiduciary level is the highest level of care in the industry. Broker-dealers and financial advisors that serve as fiduciaries have a much higher level of accountability compared to the suitability standard. While these terms are not new in the financial industry, they may be new to you. Here are the responsibilities at each level:
Suitability Level. To abide by the law, an advisor can recommend any investment option that meets the client's defined goals to be considered appropriate.


Fiduciary Level. An advisor is required to recommend investment options that not only meet the client's goals but are also in the best interest of the client. This removes any possible conflicts of interest for the advisor.

Does this ruling impact all investment accounts? No. It is important to note that the ruling and the increased fiduciary requirement is only applicable to retirement accounts such as a 401(k), 403(b), pension plans, or IRAs. Rule of thumb: If the account has a tax-deferred feature, it's most likely impacted by this ruling.
Even though the Fiduciary Standard Rule was initially scheduled to take effect on April 10th, it wasn't until June 9th that the ruling became law. Although we have always served our clients at the fiduciary level, you may notice a new step when speaking with your advisor about rolling over your retirement account. As part of the new law, an acknowledgement form must now be presented which explains the specific benefits of rolling over an employer-sponsored retirement plan. By signing this form, the client confirms they understand the reasons for the recommendation and agree it is in their best interest, thereby meeting the new fiduciary standard.
While the DOL ruling may greatly impact how many other advisors work with their clients, because you've partnered with Bedel Financial Consulting, this new law will not impact our relationship. We have always felt serving as a fiduciary was the best option for our clients. Of course, if you ever have any questions as to why your advisor is making a recommendation, please don't hesitate to ask for more details so you can fully understand why.
Contact Cassi if you have questions or would like additional information regarding this topic.
Recommended Articles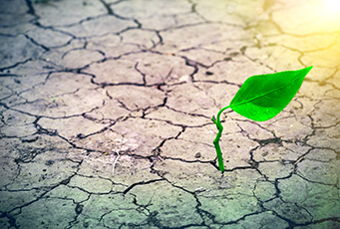 High yield, investment grade, long-term, and intermediate...