What do you want your legacy to be? You've worked hard to build your wealth, but have you considered how you might pass that money on to future generations? Ensuring a lasting legacy is a goal for many of our clients. We offer Multi-Generational Planning for affluent families who would like to pass wealth onto future generations, while ensuring that their heirs have financial stability and a foundation for success.
There are many benefits to this type of inclusive planning. Typically the main focus of our clients is multi-generational wealth transfer – passing as much money as possible on to heirs with as few probate and taxation issues as possible. But there are myriad other benefits to undertaking multi-generational planning.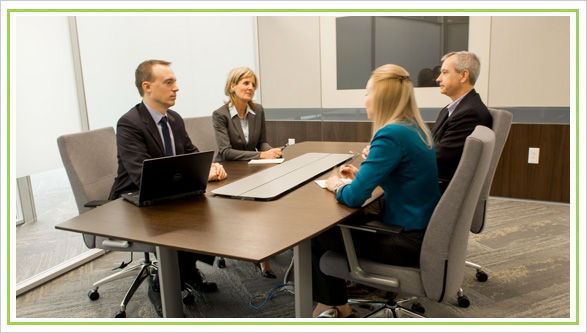 Your Retirement
When is it beneficial to convert your Traditional IRA funds to a Roth IRA during retirement? Your team of advisors guide you on these decisions, looking out for your current situation and the future benefits to your children.
Investing for Inheritance
We can help you protect your own financial security and retirement, while planning for investments your children will inherit. By taking a comprehensive outlook on your assets and retirement needs, we develop an investment strategy for any excess portion of your portfolio that can be invested with your children's or grandchildren's needs in mind.
Charitable Giving
If your portfolio is more than enough to meet your personal needs, you may consider establishing a charitable foundation or donor-advised fund. Enjoy tax deductions on the money you contribute and include your children and/or grandchildren in distribution decisions. This is a proven way to pass along your family values, give back to your community, and encourage generosity in the next generation.
Annual Family Gifts and Trusts
Guidance for gifting assets to your children and grandchildren each year. We can help you determine when outright gifts or a trust arrangement is most appropriate for those you love.
Family Loans
Making family loans to children or grandchildren can be a win-win situation. We can advise on matters of family loans and when they are appropriate based on IRS provisions.
A Solid Foundation
While you may have managed your lifestyle and your debt to avoid major mistakes, has the next generation been as successful? Sharing financial resources and family values with the next generation or two must be done with intention and purpose. It is our mission to progressively guide the next generation of wealth accumulators towards an affluent path.
Schedule a Consultation
We have helped our clients define their legacy and put plans in place to ensure a successful transition of their assets according to their wishes. If multi-generational financial planning is a priority for your family, schedule a consultation and we can get started.