Updated February 2018
Back in 2009, we identified key areas that have historically been strong indicators of the strength in the U.S. economy. The idea was to use these indicators to determine whether the economy was going to rebound or remain in crisis mode in the year ahead.
In the short run, the Bedel Barometer should be used as a measure of the overall health of the U.S. economy—not as a sign of the health of the stock market. In the long run, the health of the U.S. economy should have a significant impact on the performance of the stock market.
Since its inception, the Bedel Barometer has consistently had a positive score, suggesting the economy was initially moving toward growth and then sustaining that growth.
Here is how each indicator currently stacks up and its importance:
Stock Market Performance
Rating: Neutral


Why we watch it:

The stock market tends to be forward looking and it is a leading indicator of economic growth.


Recent Highlights:

The equity markets had a strong finish in 2017 and followed up with a volatile start to 2018. The S&P 500 was up 21.83% in 2017. That was followed by a positive 5.73% in January 2018, however those gains were erased in the first week of February and the S&P 500 is down 3.31% year-to-date as of 2/9/18. The MSCI ACWI ex-US finished 2017 up 27.19%. It was then up 5.57% in 2018 through January, which was erased in the first week of February and is down 1.28% year-to-date as of 2/9/18. The prospect of rising interest rates and inflation have rattled investors over the past couple weeks, but earnings growth still looks healthy in the U.S. Results for the 4th quarter of 2017 have largely exceeded analysts' expectations and changes to the U.S. tax code have brightened U.S. earnings expectations for 2018.
---
Consumer Spending
Rating: Positive


Why we watch it:

Over 70% of the U.S. economy is based on personal consumption. A reduction in consumer spending will cause slower growth in the economy.


Recent Highlights:

Consumer spending jumped 0.4% in December and rose 3.8% for the 4th Quarter. This was attributed to strong holiday spending. Consumer spending was also the leading driver in 4th Quarter GDP which came in at 2.6%. Personal income increased 0.4% in December and the personal saving rate edged down to 2.4%--the lowest since September 2005. The growth in consumer spending is very strong right now.
---
Manufacturing Activity
Rating: Positive


Why we watch it:

The health of the economy is dependent on the health of the manufacturing sector. Historically, it has been the path to development and an important driver of economic growth. Domestic manufacturing activity is tracked by the Institute of Supply Management (ISM) which releases a monthly index while global activity is tracked by J.P.Morgan and IHS Market in association with ISM and IFPSM. The index monitors data like employment, production inventories, new orders and supplier deliveries. It is based on surveys of more than 300 manufacturing firms and it's considered an important economic measure. The index value ranges between 0 and 100. A value below 50 may indicate a slowdown in the economy, especially if the trend persists over several months. A value above 50 likely indicates a time of economic growth.


Recent Highlights:

ISM manufacturing came in strong once again, registering 59.1 for January. This number was held down by a slowing in employment, suggesting that the companies surveyed can't find enough people to keep up with production. New orders were high at 65.4 for January—the best in nearly 10 years. Employment was the weak link in January, though still solid at 54.2.

Global PMI remained at near-record levels in January at 54.4—just below December's near seven-year record. Growth is continuing to remain strong globally.
---
Consumer Price Stability
Rating: Positive


Why we watch it:

Mild inflation is good for the economy, because it promotes consumption without destroying the value of people's savings. If you know something is slightly going up in price down the road, you'll be more likely to purchase it now. If this effect is mild, it doesn't hurt savings rates very much. Deflation, however, punishes an economy because it hurts consumption. If you know something will be cheaper tomorrow or next year, you're more likely to wait until tomorrow to buy it. The Fed's inflation target is 2%.


Recent Highlights:

Headline CPI gained 0.1% in December. Over the last 12 months, the CPI increased to 2.1% while the core CPI, which excludes food and energy, rose to a slightly better-than-expected 1.8%. In general, while headline inflation remains low it is gradually moving closer to the Fed's 2% goal.
---
Housing Market
Rating: Positive


Why we watch it:

The economy typically benefits directly and indirectly from increased housing activity. It is estimated that for every $100 in value resulting from housing construction an extra $40-$80 is added to the economy due to housing-related spending.


Recent Highlights:

Existing home sales fell -3.6% in December to a seasonally adjusted annualized rate of 5.57 million units. This was largely due to lack of supply. Sales of single-family home sales fell -2.6% and sales of condos declined -11.6%. The median home price was $246,800 in December, up 5.8% from a year ago. Unsold inventory is at about 3.4 months supply at the current sales pace. A three to six-month supply is considered a healthy balance between supply and demand.

New home sales declined by -9.3% month-over-month in December to a seasonally-adjusted annualized rate of 625k units. This is the largest percent decrease since August 2016. Note that the new home sales report is typically very volatile and the data is frequently revised. For example, November 2017 saw a 17.5% monthly spike, the largest in 25 years.
---
Volatility
Rating: Neutral


Why we watch it:

VIX is the symbol for the Chicago Board Options Exchange's volatility index. It's a weighted mix of the prices for a blend of S&P 500 Index options, from which implied volatility is derived. In other words, it measures how much people are willing pay to buy or sell the S&P 500. The VIX goes up when there's turmoil in the market, and goes down when investors are content or at ease with the economic outlook.

We like to watch the VIX, because it measures the cost of buying insurance for stock protection (through options). When the cost of protection is high, volatility is usually high and the potential for declining stock values is higher.


Recent Highlights:

The VIX closed at 29.06 on February 9, 2018 after a volatile week of trading, well above the historical average of around 19. If this number stays above the historical average for an extended time, we would lower the rating to negative. For now, we lowered it from positive to neutral.
---
TED Spread
Rating: Positive


Why we watch it:

The TED Spread is the banks' cost of borrowing short-term money minus the Treasury's cost of borrowing short-term money. The difference between the three-month LIBOR interest rate and the three-month Treasury Bill interest rate measures the degree of riskiness of the bank lending market. When the spread is significant, banks worry about being repaid when loaning money to other banks, thereby creating uncertainty. This can cause slower growth in the economy.


Recent Highlights:

Current spread as of January 25th, 2018 is 0.36% (3-Month LIBOR 1.76% – 3-Month Treasury Bill 1.40%). Even though both LIBOR and the Treasury bill rates have been creeping up, the spread is well below the average historical spread level of 0.58%.
---
While past performance is not a guarantee of future results, the current score for the Bedel Barometer© is +5, which suggests solid growth in the foreseeable future.
Score: +5
Please remember that past performance may not be indicative of future results. Different types of investments involve varying degrees of risk and there can be no assurance that the future performance of any specific investment, investment strategy, or product made reference to directly or indirectly in this article will be profitable, equal any corresponding indicated historical performance level(s), or be suitable for your portfolio. Moreover, you should not assume that any information or any corresponding discussions serves as the receipt of, or as a substitute for, personalized investment advice from Bedel Financial Consulting, Inc. Portfolio Managers. The opinions expressed are those of Bedel Financial Consulting, Inc. and are subject to change at any time due to the changes in market or economic conditions.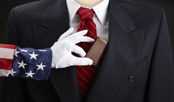 Turning Capital Losses into Client Gains
When working with business owners who have a fairly significant capital loss from their business, we may be able to utilize those losses by converting a large portion of an IRA to a Roth IRA. Doing so will allow the business owner to move those tax-deferred dollars to a tax-free bucket while paying little to no income tax. Now those converted dollars will grow tax free for retirement.