Bedel Financial Consulting feels a strong commitment to our community, which is exemplified by our staff's involvement in the following non-profit organizations.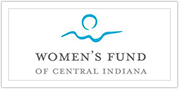 Women's Fund of Central Indiana
Women's Fund creates options and opportunities for women and girls in central Indiana through the effective distribution of grants to women and girl serving organizations and through the philanthropic engagement and education of current and potential donors. Elaine Bedel is currently serving as Chair from 2014 to 2015.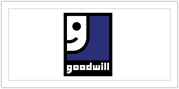 Goodwill Foundation
Goodwill works to enhance the dignity and quality of life of individuals and families by strengthening communities, eliminating barriers to opportunity, and helping people in need reach their full potential through learning and the power of work. Elaine Bedel currently serves on the Board of Directors.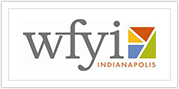 WFYI
As a trusted catalyst for lifelong learning, WFYI Public Media engages and enriches our community through distinctive programs and services. Elaine currently serves on the Voices Steering Campaign, leads the Corporate Campaign subcommittee and is a member of the Investment Committee.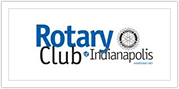 Rotary Club of Indianapolis
Rotary is an organization of business and professional leaders united worldwide, who provide humanitarian service, encourage high ethical standards in all vocations, and help build goodwill and peace in the world. Elaine has served as past Secretary, Vice President and President of this club. She is currently serving on many committees, including the Investment Committee.
Community Leadership

We are proud to have our staff serve in leadership positions for the following community organizations. See individual staff biographies for more details.

Butler University

CFA Society of Indianapolis

FPA of Central Indiana

Greater Indianapolis Area Emmaus Community

Goodwill Industries

Hanover College

Humane Society of Indianapolis

Indianapolis Museum of Art

Indiana Landmarks

John Weidner Foundation

Rotary Foundation of Indianapolis, Inc.

The Mind Trust

WFYI Foundation

Financial and Volunteer Support

Wheeler Mission Thrift Store & Donation Center

Boy Scouts of America

Dress for Success

Girl Scouts of Indiana

Julian Center

Susan G. Komen Foundation

Teacher's Treasures

United Way of Central Indiana

American Heart Association