As identity theft becomes more prevalent in today's world, we are here to help you take the steps you need to secure your personal information.
Identity theft occurs when someone uses another person's personal information to impersonate them in some form. Typically there is a financial gain for the fraudster. What you do before or after your data is stolen can directly impact how the criminal can use your information. Below are resources that will help you take the actions you need to protect your personal information

.



How do I protect my personal information?
Take proactive steps and understand risk to avoid a data breach.




I've been hacked! What do I do?
Even when you're cautious, a breach can happen. What's next?

HOW DO I PROTECT MY PERSONAL INFORMATION?

Data breach protection steps:
Create strong passwords and save them in encrypted software. While you're at it, add two-factor authentication to as many accounts as you can, especially bank accounts and accounts containing any personal information.



Freeze your credit and review your credit report annually. You can pull your credit report once per year from each agency. (Links to Experian, TransUnion, and Equifax provided below). Don't forget about freezing your children's credit as well!

Select one device to access your finances on and use it exclusively for that purpose. Don't log into email, initiate any web searches, or access any social media accounts from your designated device. You should also make sure you password protect and back up all computers.


Be cautious with information you share online. Criminals can easily gather information about you and your family. That family tree you worked on a few years ago lists your mother's maiden name in black and white. This information can be used to target you or to answer security questions.


Add verbal passwords to accounts whenever possible.



Establish a mySocial Security account online. Due to the fact that many individuals do not access their Social Security account until they are closer to drawing benefits, there is an opportunity for fraud to go undetected for a long period of time. Read More: Sign Up for "my Social Security" – It's a No-Brainer!

Obtain an IRS Identity Protection PIN. This PIN prevents anyone other than you from filing a tax return using your Social Security number.

I'VE BEEN HACKED! WHAT DO I DO?

Data breach action steps:
Contact your financial advisor and the custodians of your financial accounts to inform them of the data breach


Change online passwords (banking, financial accounts, email, etc.). Make them all strong and unique. Add add two-factor authentication if you don't already have it set up


Report crime to local police (if items have been stolen, such as laptop, hard drive, purse, etc.)



Contact credit bureaus to put a freeze on your credit

Run a credit report and review for inaccuracies

Contact the Social Security Administration if your Social Security number has been compromised

Contact the Federal Trade Commission (FTC) to if someone is using your personal information to open new accounts, make purchases, or get a tax refund

1-877-IDTHEFT (TTY 1-866-653-4261)



Visit IRS website for more information if you're a victim of tax fraud

Consider filing a complaint at your state's attorney general website


CYBER SECURITY & IDENTITY THEFT ARTICLES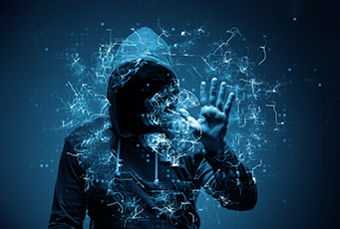 We've heard this piece of advice too many times to count....
Schedule a Consultation
We have helped our clients answer these questions and more. If you want a clear understanding of your financial future, and need help making changes to reach your goals, schedule a consultation and we can get started.
The material has been gathered from sources believed to be reliable, however Bedel Financial Consulting, Inc. cannot guarantee the accuracy or completeness of such information, and certain information presented here may have been condensed or summarized from its original source. To determine which investments or planning strategies may be appropriate for you, consult your financial advisor or other industry professional prior to investing or implementing a planning strategy. This article is not intended to provide legal advice, and nothing contained in these materials should be taken as such. Investment Advisory services are offered through Bedel Financial Consulting, Inc. Advisory services are only offered where Bedel Financial Consulting, Inc. and its representatives are properly licensed or exempt from licensure. No advice may be rendered unless a client agreement is in place.