Bedel Financial Consulting Once Again Named to Top 100 Financial Advisory Firms by CNBC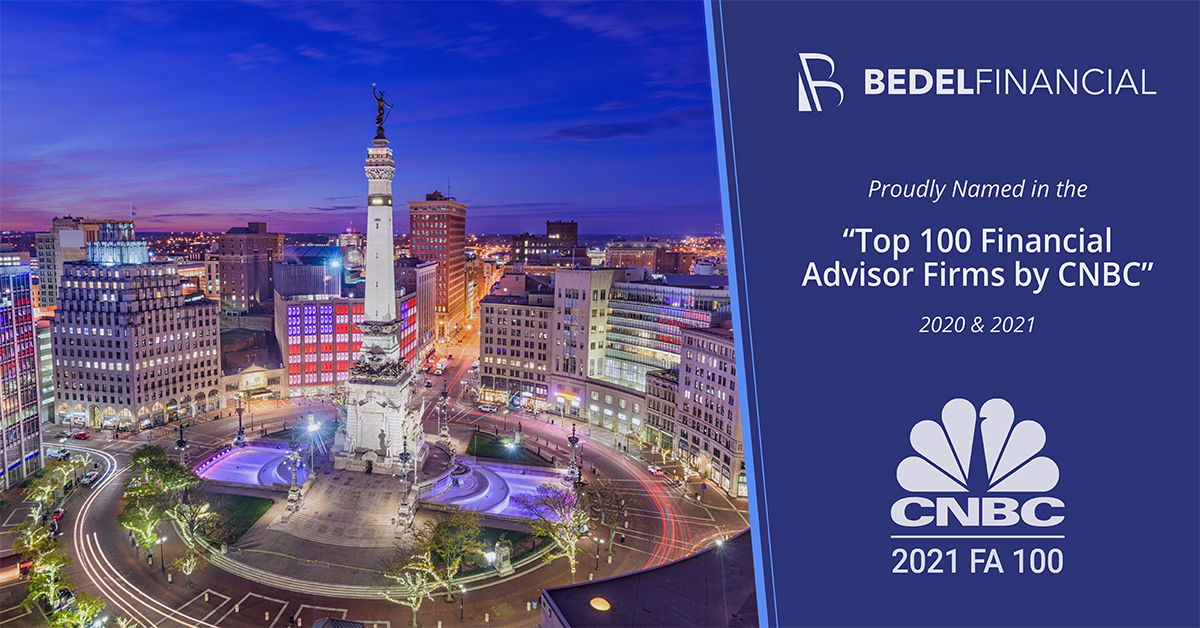 Indianapolis-based Bedel Financial Consulting, Inc. is honored to be included in CNBC's Top 100 Financial Advisors for the second year in a row.
Bedel Financial was chosen from a list of over 38,000 RIA firms. Rising 16 spots in the Top 100 rankings to 81st, Bedel is thrilled to be included in this comprehensive list of the top financial advisors in the USA.
Schedule a Consultation
We have helped our clients answer these questions and more. If you want a clear understanding of your financial future, and need help making changes to reach your goals, schedule a consultation and we can get started.
The CNBC FA 100 ranking was released on October 6, 2021 for the time period of July 1, 2020 through June 30, 2021. Neither the Firm nor its representatives paid a fee to participate in the survey. This award does not evaluate the quality of services provided to clients and is not indicative of Bedel Financial Consulting's future performance.