What worries you? Maybe it's plans for your financial future? Or perhaps your hopes and dreams for retirement? What about aspirations for your children? Our mission at Bedel Financial is to provide peace of mind and answers to the questions that keep you up at night.
Our team understands the value of getting to know you and every aspect of your family's financial situation—it's at the core of what we do. The foundation of our process is learning about your vision of the future and the complicated, important details of your life. Once we have a clear view of your whole financial picture, only then can we formulate a financial plan and select investment recommendations that align with your goals for the future.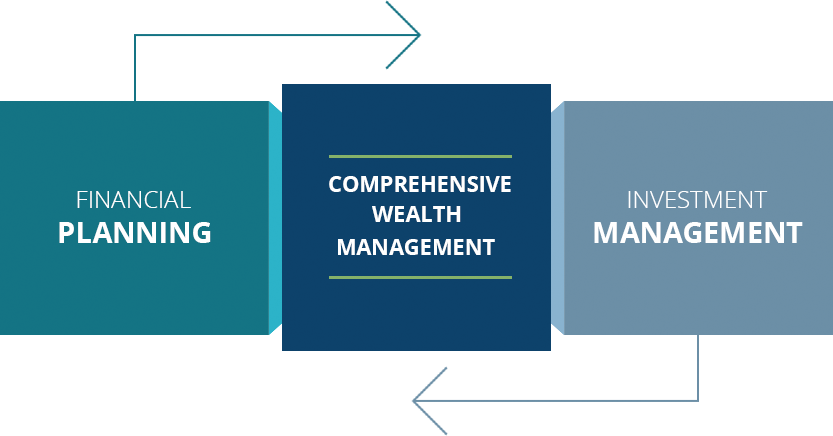 What is Comprehensive Wealth Management?
We recognize that most busy professionals don't have the time, energy or expertise to manage a comprehensive wealth management plan on their own. That's where we can help.
Comprehensive wealth management is a process that aligns your investment strategy with your financial plan. Separately addressing retirement planning, savings for education, tax planning, and investments generally doesn't work. We break down the silos to create a thorough plan for your financial future and the corresponding investment strategy to support the plan—helping you achieve your goals.
Financial Planning
Retirement planning, tax strategy, estate planning, education savings, and more. Our credentialed financial planners work closely with you to create a plan that includes written recommendations, financial projections, and action items for implementation. Even after your plan is in place, we're here to help make sure you stay on track toward your goals.
Investment Management
Manage 401(k), 403(b), and other retirement plans, as well as proprietary investment opportunities like socially responsible investing, structured notes, interval funds, and concentrated positions. Our credentialed investment managers stay current of advancing market conditions and use a committee-led investment strategy. Our independence allows for unbiased advice and provides us complete flexibility in matching your portfolio needs with the appropriate investment vehicles.

Here are just a few questions to consider:
Will you be able to maintain your lifestyle in retirement?

Is your investment strategy aligned with your goals?

What happens to your business if something happens to you?

Do you have a tax strategy for asset transition?

Are you saving enough for your children's education?

Will your family be financially secure if something happens to you?

Are you preparing your children for their own financial success?
Is your estate plan a true reflection of your wishes for your family's future security?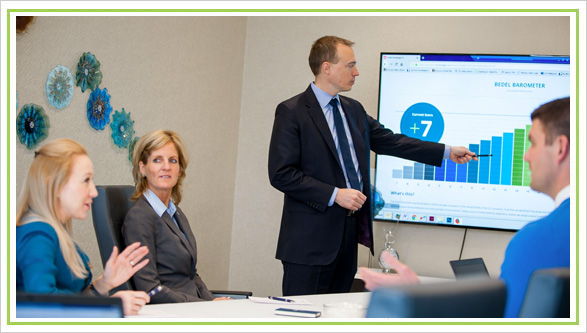 Schedule a Consultation
We have helped our clients answer these questions and more. If you want a clear understanding of your financial future, and need help making changes to reach your goals, schedule a consultation and we can get started.
Unique client experiences and past performance do not guarantee future results. Testimonials are not necessarily representative of all of those who will use our services. Clients giving testimonials are current and do not receive direct or indirect compensation nor are there material conflict of interests that would affect the given testimonials. Bedel Financial Consulting, Inc. may direct clients where to give their testimonials and/or reviews but all opinions expressed are strictly the views of the client. Additional testimonials can be located here.