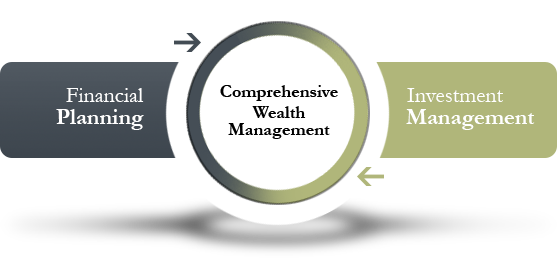 Whether it's ensuring your children are able to attend their college of choice or establishing a plan to let you fully enjoy your retirement, your savings and investments play a vital role in ensuring you achieve your financial dreams. That is exactly why Bedel Financial Consulting provides comprehensive wealth management. By establishing a financial plan that works congruently with your investment strategy; you're assured that all the aspects are working together. We not only understand your aspirations but we integrate your investments so your portfolio is working to support them. The best way to grow and manage your savings is to define and create a customized financial plan. Be sure to watch our video: An Introduction to Wealth Management
Our comprehensive planning empowers you to move forward confidently.
Financial Planning - Financial planners develop plans that include written recommendations, financial projections and an action list of tasks for implementation. We work closely with you until the plan is fully completed to ensure you are moving forward with clarity and confidence.
Investment Management - Investment managers create a portfolio that reflects the goals of your personal financial plan. With financial markets frequently changing, we are ever ready to adjust your plan as needed. We stay abreast of the advancing market conditions and are deeply embedded in the investment world. As a result, our solutions and advice are guided by real-time data and events.
Here are just a few questions to consider:
Are you wondering how you will reach retirement? (Retirement Focus Planning)

Do you know what your cash flow will be during your retirement?

Do you have an investment strategy?

Are you invested appropriately for your goals?

Have you set aside enough dollars for your children(s) education? (Relevant eBook - Education Funding)

Do you have the appropriate amount of insurance?

Have you recently reviewed your estate documents?

Are you able to support the charities you would like?

Would you like to make financial gifts to your family?

Are you currently going through a divorce and are unsure how this will impact your financial future? (Relevant eBook - The Financial Aspects of Divorce)

Are you preparing your children for financial success? (Young Wealth Accumulators)

Do you have company stock options and are unsure how to best exercise those?

Do you have a family member with special needs?

We have helped our clients answers these, and many others questions, by providing a clear understanding of their options and assisting with making the necessary changes to reach their goal(s).