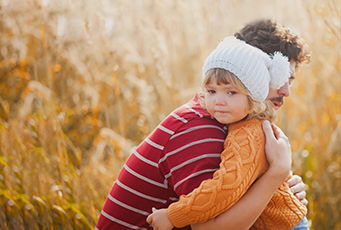 Sounds absurd, doesn't it? However, young children are prime targets for identity theft. Experian estimates that one of every four children will fall victim to identity theft before age 18. How does this happen? More importantly, how can you prevent it from happening to your child?
Untangling child identity theft can be time-consuming and costly. It could even require changing your child's first and middle name and obtaining a new Social Security number to clear his/her credit record. The key to prevention is to be aware and proactive. Use precaution to help preserve your child's credit and livelihood.
Why Children?
According to Al Pascual, a fraud and security specialist, "a child's personal information is more valuable on the Dark Web than an adult's." A child's birthdate, address, and Social Security number will sell for 10 to 20 times more than the amount a fraudster may receive for equivalent information on an adult. Why? Because young children won't be applying for a car loan or home mortgage anytime soon, thus the identity theft can go undetected for years.
How the Information Gets Compromised
It's easier than you think. Doctor's offices, schools, and daycare facilities all ask for your child's personal information. While they have the best intentions to keep the data secure it can be compromised…think Anthem and Equifax.
And, it's not always a stranger who is the culprit. Sometimes family members may open credit cards or other accounts using your child's Social Security number. Be selective about the organizations and people with whom you share your child's personal information.
Enlist the Credit Bureaus' Help
Children under age 18 typically don't have a credit report. If you find that your child has one, that could mean that his/her identity has been compromised.
Unfortunately, you won't be able to access your child's credit information online since online credit reporting agencies require additional identification unavailable to a young child, such as a driver's license or state ID number. You'll have to contact each credit agency and have them search for a report. Here's how:
Be sure you have your child's Social Security card and birth certificate, your driver's license or Passport, and proof of address (e.g., utility bill, insurance statement, etc.) with you for quick reference.

NOTE: The Identity Theft Resource Center recommends not checking your child's credit report routinely – only if you feel his/her personal information has been compromised. Routine checks can cause confusion with the reporting agencies' computer systems, which may allow perpetrators easier access to your child's data.



Child Identity Theft Warning Signs

The #1 sign that your child's identity could have been stolen is finding that your child does have a credit report


Inability to establish a bank account or other type of account in your child's name because of poor credit history


Preapproved credit card applications addressed to your child


Receipt of a notice for a traffic violation on behalf of your child


Information regarding your child's taxes


Contacts from collection agencies


My Child's Identity Was Stolen – Now What?
File a report with your local police department. You'll also need to notify the three major credit bureaus (Experian, Equifax and TransUnion) so they can flag your child's credit report to prohibit the creation of future accounts.
You may also want to file a complaint with the Consumer Financial Protection Bureau or the Federal Trade Commission. For additional information, check out the Identity Theft Resource Center or contact them at 888-400-5530.

Another good step is to freeze your child's credit. The Fair Credit Reporting Act now requires credit bureaus to offer free credit freezes and "freeze lifts" in all states, effective September 21, 2018. This measure gives you the ability to create and freeze a credit file for your child under age 16 – even if his or her identity hasn't been stolen. This is great news for parents! Remember to keep the personal identification numbers provided by the credit agencies in a safe place for future use. You'll need them to lift the freeze once your child turns age 18.
Check our our blog: Keep Fraudsters at Bay by Freezing Your Credit.
Summary
Being concerned about your child's safety and health comes innately. Identity theft protection probably doesn't. If you hear of an organization that has been exposed to a data breach or experience any of the above "warning signs," act quickly to not only determine if your information has been compromised, but also your child's.
Additional Resources: Consumer Affairs offers information on identity theft and the companies that offer protection. You can also find a check-list for action if your identity has been stolen on A Secure LIfe's site.

Schedule a Consultation
We have helped our clients answer these questions and more. If you want a clear understanding of your financial future, and need help making changes to reach your goals, schedule a consultation and we can get started.