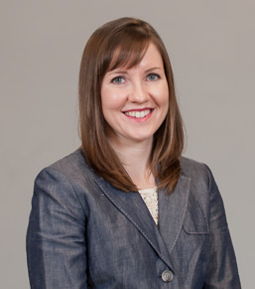 Sr. Wealth Advisor and
Manager of Financial Planning
Life is full of major decisions that may cause one to feel overwhelmed and as a result, those decisions may get put on the back burner. My passion is to understand what is truly important to my clients, educate them on relevant strategies, and help to implement a plan they can have confidence in. As a Wealth Advisor, clients rely on me to plan for some of the largest financial transactions of their lives. Whether saving for education, planning for retirement, or navigating a transition of wealth due to death or divorce, planning is a critical component of a successful outcome.
Professional Financial Planning Experience
13 years of helping a diverse range of individuals with financial planning needs, wealth management strategies, and ultimately gaining clarity around their finances.

Career History
Bedel Financial Consulting, Inc., Sr. Wealth Advisor & Manager of Financial Planning

Charles Schwab, VP Financial Consultant

Charles Schwab, Associate Financial Consultant

Educational and Professional Designations
Certified Financial Planner™ certification

Bachelor of Science, Management and Accounting, Purdue University

Trained Financial Specialist for Collaborative Law divorces

Professional Activities & Accolades
Integrating Woman Leaders, Board Co-Chair and Conference Planning Committee Chair
Coburn Place, Board Treasurer
Financial Planning Association
Recipient of Five Star Wealth Manager Award, Indianapolis Monthly, 2018, 2019, 2020.

BLOG POSTS
If you have a student heading off to college soon, now might be a good time to review your options for saving money on college expenses. A good place to start? Two tax credits – the AOTC and the Lifetime Learning Credit – that can reduce your tax liability by up to $2500 and $2000, respectively. We discuss the criteria for these credits and which might be better for your particular situation.