Does this title look like every other email subject in your inbox? Then you know it's the holiday season. But don't rush to click on these enticing offers. Put down your phone and start making a holiday plan.
The National Retail Federation (NRF) projects that consumer spending will grow between 3% and 4% over 2022 to between $957.3 billion and $966.6 billion. NRF President and CEO Matthew Shay stated, "It is not surprising to see holiday sales growth returning to pre-pandemic levels. Overall household finances remain in good shape and will continue to support the consumer's spending ability." But one cannot deny the impact of inflation on purchasing power, and it's best to have a plan and be disciplined to avoid overspending.
Establish a budget. Determine how much you can spend this year and stay on course.


Make a list. List all the people you need to purchase gifts for and then divide your budget among them accordingly. Keep track of the dollar amounts and gifts purchased. Bonus – keeping your list from year to year helps you remember what you gave and eliminates duplications.


Buyer Beware #1. Email, social media, TV commercials, and storefronts entice us with words like "Sale!" "Discounts this weekend only!" "50-70% off!" These can lead to impulse buying. In the frenzy, you overspent because you believed the deal was too good to pass up. Take a breath and make sure that the purchase isn't a budget-buster.


Credit Card Rewards. If you have multiple credit cards, research the card that offers the most benefits. You may have a card that gives you cash back, bonus points/miles, or a period of 0% financing. But use caution.


Buyer Beware #2. Be leery of the buy now/pay later strategies. Credit cards can be beneficial if used appropriately, but if you can't pay off your balance, the interest rates tend to be high - the average is about 19%. Furthermore, many store credit cards that entice you with 0% introductory rates charge you for deferred interest, which can lead to significant unexpected costs.


Cashback Apps and Websites. It's worth researching apps and browser extensions that offer rewards when shopping online – Rakuten, TopCashback, and Honey are a few to consider. Using one of these apps with a rewards credit card can allow you to stack your rewards earnings, providing a deeper holiday discount.


Experiences. Today, you find that most people will go ahead and buy what they need now instead of waiting to open the wrapped present. So go outside the box and purchase tickets to a concert, a theatre production, or a hot air balloon ride.


Give them something truly precious – time.
Summary
Gift-giving can be fun and personally satisfying or a time of great stress and anxiety. Decisions on gifts, budget concerns, and time crunches can ruin your holiday spirit. To relieve stress, get organized and do your research before you shop. This may save you dollars and time and make the holidays merry and bright.
Schedule a Consultation
We have helped our clients answer these questions and more. If you want a clear understanding of your financial future, and need help making changes to reach your goals, schedule a consultation and we can get started.
Recommended Articles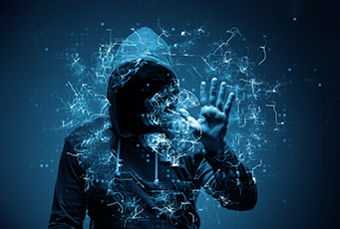 We've heard this piece of advice too many times to count....