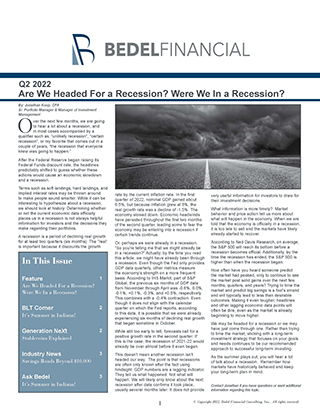 Feature: Are We Headed For a Recession? Were We In a Recession?
BLT Corner: It's Summer in Indiana!
GenNeXt: Stablecoins Explained
Industry News: Savings Bonds Beyond $10,000
Ask Bedel: How Do We Preserve Wealth Through Generations?
Schedule a Consultation
We have helped our clients answer these questions and more. If you want a clear understanding of your financial future, and need help making changes to reach your goals, schedule a consultation and we can get started.