Bedel Financial Named Best Places to Work in Indiana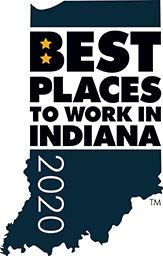 Bedel Financial Consulting was recently named, by the Indiana Chamber of Commerce, as one of the 2020 Best Places to Work in Indiana in the Small Companies category.
The top companies in the state were determined through employer reports detailing benefits and policies, and comprehensive employee engagement and satisfaction surveys. The selection process is handled by The Best Companies Group, which oversees similar programs in 25 other states as well.
The actual rankings for the companies within each category will be revealed at a June 4th awards dinner.