Bedel Financial Named Best Places to Work in Indiana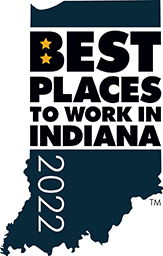 For the third time in five years, Bedel Financial Consulting has been named, by the Indiana Chamber of Commerce, as one of the Best Places to Work in Indiana.
This year, Bedel Financial ranked 29th in the Small Companies category.
The top companies in the state were determined through employer reports detailing benefits and policies and comprehensive employee engagement and satisfaction surveys. The selection process is handled by The Best Companies Group, which oversees similar programs in 25 other states as well.
Schedule a Consultation
We have helped our clients answer these questions and more. If you want a clear understanding of your financial future, and need help making changes to reach your goals, schedule a consultation and we can get started.
The Indiana Chamber Best Places to Work list was released on February 21, 2022 for the time period of January 1, 2021 through December 31, 2021. Neither the Firm nor its representatives paid a fee to participate in the survey. This award does not evaluate the quality of services provided to clients and is not indicative of Bedel Financial Consulting's future performance.