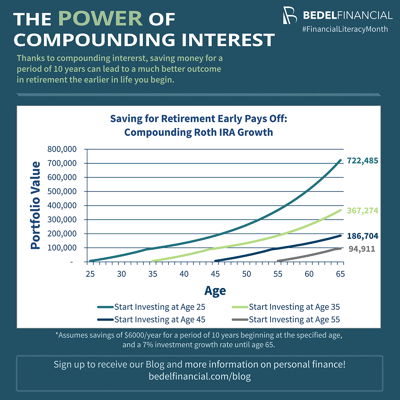 "Compound interest is the most powerful force in the universe." -Albert Einstein
Maybe gravity is a bit more powerful force, but compounding interest comes in a close second. And for any of us with savings, we know that compound interest can give those savings a boost. But did you know that when you begin saving can also have a huge impact when coupled with compound interest? This graphic shows the impact of compound interest over time, especially for those that begin saving early in their careers.
Know someone who needs a lesson in compound interest? No matter the age or stage of life, share this with those you feel would benefit by clicking the links below.