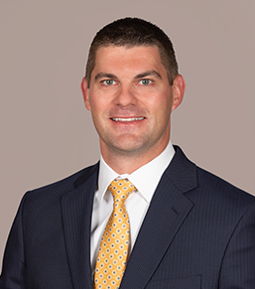 President
As President of Bedel Financial, I am responsible for building a team culture that performs the highest level of client service with the appropriate employee work-life balance. My role is to create, communicate and implement the firm's strategic direction. I oversee the Bedel Leadership Team (BLT) and help develop firm goals, team goals and individual career paths, along with other firm policies and procedures.
I am also the Wealth Advisor for many Bedel clients and this is a role I plan to continue indefinitely.
As founder of Generation NeXt, in 2009, a service for helping young professionals establish a solid financial foundation for their future, one of my roles has been mentoring our advisors to serve this niche clientele. Our service is designed to progressively guide the next generation of wealth accumulators towards an affluent path.
I serve on several local non-profit boards and committees. However, my top priority will always be my family and my firm. My wife, Abbe, and I have two boys and not enough vizslas!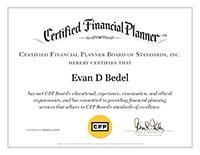 Wealth Management Experience
Experience includes investment portfolio management, GenerationNeXt services, Retirement Plan Consultant, and comprehensive financial planning.

Career History
Bedel Financial Consulting, Inc., Wealth Advisor.

Fee only financial consulting and investment management firm providing services for individuals and business owners.

Clarus Financial, Financial Planner.

Educational and Professional Designations
Certified Financial Planner™ certification.

Master of Science, Personal Financial Planning, Texas Tech University.

Bachelor of Liberal Arts, Business Management, Wittenberg University.

Professional Activities & Accolades
Indy's Best & Brightest Under 40, Junior Achievement of Central Indiana (2014 & 2015)
Board of Trustees, Brebeuf Jesuit (2019 - present)

Chair, Finance and Investment Committee, Brebeuf Jesuit Board of Trustees (2022 – present)

Past President, Brebeuf Jesuit Alumni Board of Directors
Past President, Financial Planning Association of Indiana
Chair, Rotary Foundation Investment Committee (2021 – present)
Board of Directors, Rotary Club of Indianapolis
Professional Advisor Leadership Council, Central Indiana Community Foundation (CICF)
Recipient of Five Star Wealth Manager Award, Indianapolis Monthly (2014 - 2021)

Business Committee, Indy DO Day
Finance Speaker, American Leadership Academy
Finance Speaker, Woodrow Wilson Leadership School
Member, Indianapolis Alumni Association of Phi Kappa Psi