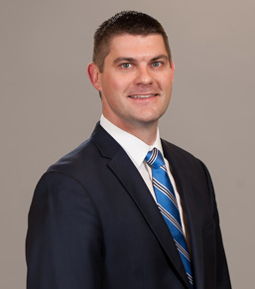 Owner and Director of
Finance & Strategy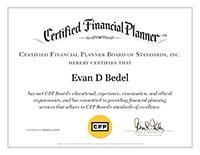 As founder of Generation NeXt, a service for helping young professionals establish a solid financial foundation for their future, one of my roles is mentoring our advisors to serve this niche clientele. Our service is designed to progressively guide the next generation of wealth accumulators towards an affluent path. We assist in developing an investment strategy that is in-line with their long- and short-term financial goals; including, debt reduction strategies, saving strategies, tax planning, investment education and advice, insurance analysis, retirement planning, and more. We help educate the adult children of our clients about the importance of fiscal responsibility.
Another role at Bedel is serving as Director of Strategy and Finance for the firm. This role includes long-term internal business strategy planning and control of financial decision making for the firm.
Wealth Management Experience
Experience includes investment portfolio management, GenerationNeXt services, Retirement Plan Consultant, and comprehensive financial planning.

Career History
Bedel Financial Consulting, Inc., Financial Planner.

Fee only financial consulting and investment management firm providing services for individuals and business owners.

Clarus Financial, Financial Planner.

Educational and Professional Designations
Certified Financial Planner™ certification.

Master of Science, Personal Financial Planning, Texas Tech University.

Bachelor of Liberal Arts, Business Management, Wittenberg University.

Professional Activities & Accolades
Indy's Best & Brightest Under 40, Junior Achievement of Central Indiana (2014 & 2015).
Past President, Financial Planning Association of Indiana.
Board of Trustees, Brebeuf Jesuit (2019 - present).

Past President, Brebeuf Jesuit Alumni Board of Directors.
Investment and Endowment Committee, Brebeuf Jesuit Board of Trustees.
Board of Directors, Rotary Club of Indianapolis.
Professional Advisor Leadership Council, Central Indiana Community Foundation (CICF).
Recipient of Five Star Wealth Manager Award, Indianapolis Monthly - 5 Year Winner (2014 - 2018).

Business Committee, Indy DO Day.
Finance Speaker, American Leadership Academy.
Finance Speaker, Woodrow Wilson Leadership School.
Member, Indianapolis Alumni Association of Phi Kappa Psi.

BLOG POSTS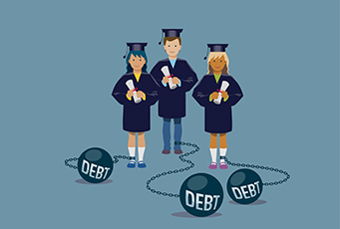 For those choosing a career in the public service sector, the Public Service Loan Forgiveness program can be a great way to relieve student loan debt after ten years of monthly income-based payments. But it turns out there's much more to it than simply working in the public sector and making those ten years of payments. If you or someone you know is graduating and wants to take advantage of this program, be sure you understand all the requirements that must be met.