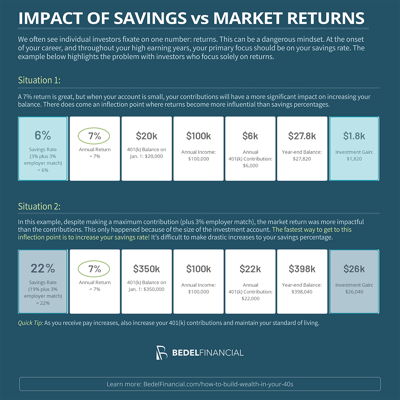 How can your savings impact investment returns during different stages of your professional career?
This graphic is part of our New 6 Chapter Series: How to Build Wealth in Your 40s

Schedule a Consultation
We have helped our clients answer these questions and more. If you want a clear understanding of your financial future, and need help making changes to reach your goals, schedule a consultation and we can get started.