Bedel Financial Listed as one of the Top RIAs by Financial Times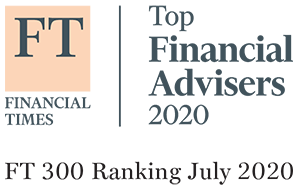 Once again, Indianapolis based Bedel Financial Consulting, Inc. was honored to be included in the 2020 Financial Times 300 Top Registered Investment Advisors!

Applicants were considered based on six criteria:

Amount of assets under management (indicates client trust)


Growth rate of those assets (indicates performance and ability to generate new business)


Number of years in business (indicates the firm's reliability and experience)


Compliance record


Industry certifications—CFA, CFP®, etc. (indicates professional commitment to obtaining investment skills and knowledge)


Online accessibility (easy access and transparency were key)


Bedel Financial Consulting was one of only five firms from the state of Indiana. Making this elite list recognizes Bedel's dedication to its clients.
Schedule a Consultation
We have helped our clients answer these questions and more. If you want a clear understanding of your financial future, and need help making changes to reach your goals, schedule a consultation and we can get started.
The Financial Times Top RIAs list was released on July 29, 2020. Neither the Firm nor its representatives paid a fee to participate in the survey. This award does not evaluate the quality of services provided to clients and is not indicative of Bedel Financial Consulting's future performance.