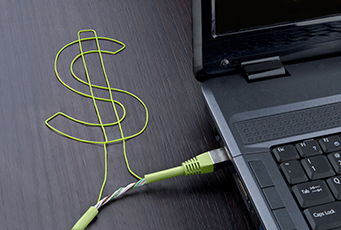 People typically think of wires as a fast way to move money from one account to another. But have you ever run into speedbumps with your wire transaction? It can certainly be frustrating, especially if you're waiting at a title company with others who are depending on your transaction.
In some situations, speed bumps are unavoidable. Think about wires that exceed standard dollar amounts, for example. Other delays have become part of the modern banking landscape. In a world of constantly evolving fraud techniques, custodians have developed cautionary workflows that often slow down wire-processing time and impact your plans.
So, what can you do to avoid wire speedbumps in the future? As the Rolling Stones like to say, "Start it up!"

Here's a list of actions you can take that may help you avoid delays in your wire processing time:
If you are a Charles Schwab client, set up a login for your Schwab brokerage account long before you ever need a wire. This lets you log in to sign forms electronically!


If you are a Charles Schwab client, install the company's mobile app on your smartphone. The app will allow you to sign forms by clicking "accept" while you're on the go! This is especially helpful for clients who travel and often do not have access to computers, printers or fax machines.


If you are a Fidelity client, you don't need to set up logins or mobile apps to sign documents electronically. You will simply answer identity verification questions or respond to text message authentication.


Check your account profile to make sure the custodian has your correct current phone number. The company may need to call you to verify details of the wire. Remember to check your phone for voice mails from the custodian after requesting a wire transfer.


If you are signing a paper wire form, submit it a day or two before you need the funds. Wire requests submitted via paper forms tend to be processed by custodians towards the end of the day, while electronically signed forms are given higher priority.


Give us advance warning. Your BFC advisor can place trades in your accounts to ensure you have sufficient cash, but will need at least one day's notice.


For international wires, make sure you have all of the required details such as:
Receiving Bank Name
Currency
SWIFT code (an international bank identifier code that is 8-11 characters long)
Account #
Receiving Bank Address
Name on the Receiving Bank Account
Address of Account Holder at the Receiving Bank
Sign your name the same way you did on all previously signed forms for the custodian. For example, you should keep titles such as M.D or Jr. in your signature, if you typically use them.
If you've previously signed Charles Schwab forms only via e-signature, you may need to submit a signature card form. This is a handwritten signature kept on file for review purposes. Schwab may require this prior to disbursing the funds.
Wire transactions can run the gamut from painless to making a grown man cry, but you may have more control than you thought. Planning and making your wishes known ahead of time can help you reach the finish line faster!

Recommended Articles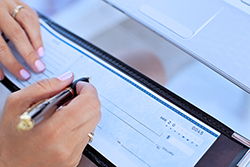 A question we are often asked by clients is: "Who should...