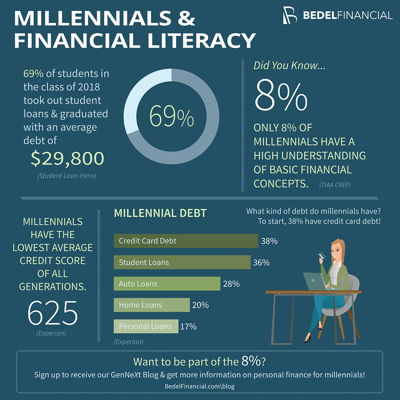 Did you know that less than 10% of millennials have a higher understanding of basic financial concepts? As millennial debt rises, here are some important things you need to know about millennials and their financial literacy.

Read More: Millennials and Financial Literacy

Get financial clarity, insight, and analysis delivered straight to your inbox.
Subscribe to our weekly blog.