Sarah Mahaffa, Finalist for Indy's Best & Brightest Under 40
Sarah Mahaffa has been named a finalist for the 2021 Indy's Best and Brightest Awards by Junior Achievement of Central Indiana.
Indy's Best & Brightest awards were created by Junior Achievement to recognize the next generation of leaders in our community. The event honors 100 of central Indiana's most outstanding young professionals, age 40 and under, in 10 different industries.
Mark your calendar for the virtual recognition event at 7:00 pm on Thursday, March 11th. To learn more about Junior Achievement and see the full list of finalists, click here.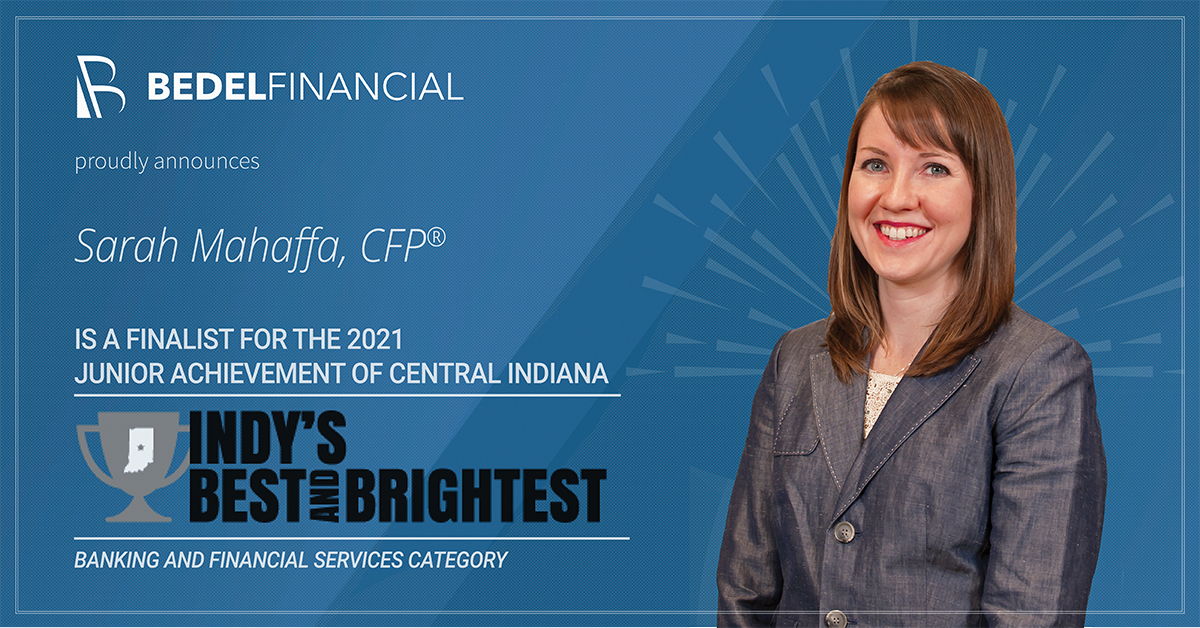 The 2022 Five Star Wealth Managers awards were released on September 1, 2022 for the time period 12/27/2021 through 06/24/2022. Neither the Firm nor its representatives paid a fee to participate in the survey. This award does not evaluate the quality of services provided to clients and is not indicative of Bedel Financial Consulting's future performance.