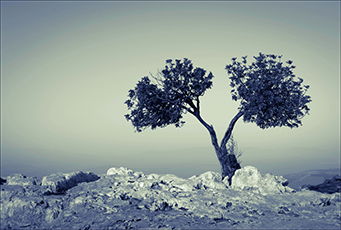 On Tuesday, April 2nd, DowDuPont (DWDP) dropped more than 30 percent! In this case, the drop resulted from DWDP's calculated creation of a spin-off, Dow, Inc. (DOW). What would induce a company to split itself? And if you're a shareholder, what might that mean for your portfolio going forward?
What are Spin-Offs?
First of all, let's define "spin-off." A spin-off occurs when a company creates a new stand-alone entity for an existing business or division. For example, you may remember when McDonald's spun off a small Mexican fast casual chain called Chipotle. The creation involves selling or distributing shares of the new entity. The parent company may provide support (legal, financial, or otherwise) to the spun-off entity, but eventually the new entity is expected to be self-sufficient.
Why Create a Spin-Off?
There are a number of reasons a company would wish to create a spin-off, but it usually comes down to having multiple business lines with divergent needs. Consider a mature business, which can be operated to generate cash, versus a growing business, which requires much more focus, attention, and investment. The commonly held view is that separating the dissimilar business lines will allow each to focus and specialize, and ultimately optimize the performance of both.
Another widely held view is that conglomerates, those companies which operate in different industries, receive a discount from the stock market versus "pure-play" single industry companies. Thus, spin-offs can be a way to unlock value for a company's shareholders since the value of a conglomerate can be less than the sum of its individual parts.
How Does a Spin-Off Work?
It all starts with the parent company selling or distributing shares of a new entity. In the case of DowDuPont, holders of DWDP received one share of DOW for every three shares of DWDP they held. DWDP's stock plummeted the day the spin-off was created, because the value of the new DOW business was no longer included in the value of DWDP. However, the drop in the value of DWDP stock was offset by the value of DOW stock that DWDP shareholders received.
For tax purposes, a shareholder's cost basis will be divided between the two entities. If you held DWDP with a cost basis of $10,000, for example, your total post-spin cost basis in DWDP and DOW will add up to the same $10,000. The exact breakdown is determined by the parent company, which notifies the shareholders and custodians.
What Happens to Performance Post Spin-Off?
Studies have shown that, when the performance results for all spin-offs are combined, spin-offs outperform the market. Interestingly, both the spin-out businesses and their parent companies often outperform the market. However, just because spin-offs outperform on average doesn't mean that every spin-off is a good investment. Blindly buying or holding a spin-off is no substitute for analysis. Make sure the business has merits beyond the fact that it has been spun-off from a parent corporation.
But don't rush to unload the spin-off. Many spin-offs which outperform over the longer term go through an initial period of underperformance. This is often due to indiscriminate selling by certain shareholders. One example would be index funds. Newly spun companies are not part of an index because they are too new. They have no history. Hence, index funds tend to rapidly dispose of spin-offs to not deviate from their index. Likewise, many spin-offs are smaller than their parent company—sometimes dramatically so. If the parent company stock is owned by a mutual fund that only owns large capitalization stocks, it may quickly sell a smaller capitalization spin-off stock.
Summary
Spin-offs are one method corporations use to unlock perceived value. While they have historically been very successful in doing so, there's no guarantee that successful track record will continue. And be sure to research the specific stock thoroughly. You need to know what you're getting before buying or holding onto a specific spin-off company.
Recommended Articles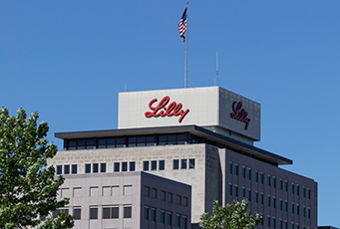 While the meteoric rise of Lilly stock has been a boon to...