With the 2020 election in sight, there's a hot new topic for potential candidates to rally around—the Public Service Loan Forgiveness program. Thousands of college graduates who thought they were on track to have their student loans forgiven are now learning they don't meet the requirements. Should the program be eliminated, revised, or allow to stand as a harsh lesson to pay attention to the details?
The Program
The Public Service Loan Forgiveness program was included in the College Cost Reduction and Access Act of 2007. The loan forgiveness program benefits student loan debtors who choose a career in the public service sector. This would include careers in government, military, public safety, law enforcement, nursing, teaching, childcare, social work, and more.
Signed into law by George W. Bush in 2007, the Public Service Loan Forgiveness program was established to encourage college graduates to pursue public service jobs that often paid modest salaries but served the greater good.
As an incentive, the government agreed to forgive the student loan debt balances of college graduates who opted for public service jobs once they completed 10 years of monthly income-based repayments. The federal government's willingness to erase outstanding student loan debt after 10 years of monthly payments was a generous long-term financial offering.
Sounds like a good deal, right? Maybe. If you neglected to pay attention to the (sometimes) convoluted details, you might land in the same predicament as thousands of others who now find themselves unexpectedly responsible for their remaining student loan repayments.
The Issue
The misunderstandings that led to many of the rejections mainly involved the approved employers, specific types of federal loans, and eligible loan repayment programs. Many recently rejected applicants are now seeking restitution. In response, the Government Accountability Office released a 2018 report claiming the Department of Education failed to bring clear and concise details to borrowers or loan servicers.
Considering 2017 marked the first chance for 2007 participants to apply for loan forgiveness, the sample size for applicants is very small. But the numbers don't look good. As of December 2018, the Department of Education revealed that only 1% of the 54,000 borrowers who have applied for loan discharges were approved.
The Politics
It is estimated that nearly one million borrowers have taken steps to be part of the program. That's why lawmakers and politicians are earmarking this as a potential key topic in the upcoming 2020 election.
In 2018, Congress passed a $700 million temporary fix, forgiving the loans of rejected applicants who entered the wrong income-based repayment plan. That error was a reoccurring theme for applications that were rejected.
This narrow solution didn't solve the dilemma of hundreds of other rejected applicants, however. Some politicians are now questioning the implementation of this temporary fix. President Trump recently proposed the elimination of the program for new loan borrowers, starting in July 2020.
Whatever happens, it's likely the program, if still in operation, will be more forgiving in the future. Both sides of the aisle have a vested interest to not leave over a million future applicants, and voters, on the sidelines.
Summary
The Public Service Loan Forgiveness program provides a valuable incentive to increase the employment competition and quality of employees within (often) lower-paying public service industry jobs. It appears the details and rules for approval were too complex for recent college graduates, many who were in their early 20s, to grasp.
Fortunately, accountability for not following the rules may fall to the wayside in this instance, given the large percentage of borrowers who thought they were playing by the rules all along. For now, we'll wait and see if this program will be unchanged, repaired, or completely eliminated.
With college graduation only a few weeks away, if you know a graduate who intends to enter into this student loan forgiveness program, please encourage them to pay attention to the details!

Recommended Articles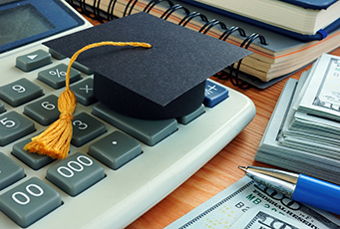 It's not abnormal for borrowers to feel they are in a...