If you are looking to buy a used vehicle as I am, then you have certainly noticed how crazy the market is. Used vehicle prices have surged to record highs in 2021! This has me asking myself, "Should I wait to buy a used car?"
According to Edmonds.com, Inc.—an American online resource for automotive inventory and information—the average transaction price for a used vehicle in Q2 2021 was $25,410. This compares to the average price of $20,942 just one year earlier. A 21% increase! This is very abnormal for an otherwise stable market.
Let's take a look at why used vehicle prices are increasing so much and how Indiana compares to the rest of the country.
The Catalyst
When you boil everything down, the main catalyst for increased prices of used vehicles is a semiconductor chip shortage. Yes, that is correct. A shortage of computer chips is causing the price of used vehicles to skyrocket.
During the COVID-19 lockdown, semiconductor manufacturers had to temporarily shut down—as most of the world did. At the same time, demand for chips jumped because people started working from home and thus needed more computers, web cams, and other electronics that utilize these chips. This combination of lower supply and higher demand has led to a market imbalance. Chip manufactures cannot meet this increased demand and it will take time for additional capacity to come online.
To make things worse, one of the world's largest exporters of semiconductor chips—Taiwan—is experiencing its worst drought in decades. Water is an essential part of the manufacturing process as it is used to stave off contamination of its products. This lack of water is now making it even tougher to try and catch up to demand.
Why it Matters for Vehicles
Semiconductor chips are an essential part of new vehicles, but car manufacturers cannot obtain enough to meet production goals. Many car companies have slowed or temporarily halted production at their factories. Ford, for example, said in its second quarter earnings call that production was about 700,000 vehicles below plan during the quarter.
Since there are not enough new vehicles to meet demand, more consumers are turning instead to used vehicles. This increase in demand for used vehicles has pushed the prices up.
It is important to note that if you are the current owner of a used vehicle, then its value has most likely also increased. I have heard stories of people who purchased a car two years ago and sold it in 2021 for more than what they paid for it. According to Edmonds, the average trade-in value for used vehicles increased 75.6% from June 2020 to June 2021.
Where does Indiana rank?
The data that we have been discussing so far has been for national averages, but the current used car market is more like real estate - location matters. For our Indiana readers, I have great news! According to iSeeCars.com, Indiana has the least expensive used cars in the U.S., with an average used car price of $21,961. This is about 13% lower than the national average provided by Edmonds. For additional comparison, the state with the highest average used car price was Alaska at $29,656.
When digging deeper and examining the average used car prices in the 50 most populous metropolitan areas, Indianapolis ranks 47 out of 50 (50 being the least expensive city), with an average price of $22,011.
When will it end?
There are conflicting opinions on when these price increases might ease, but the consensus seems to be that they will not improve until supply chains get back to normal. New COVID cases around the world will also affect the timing of this recovery. Sonic Automotive president, Jeff Dyke, recently said in an interview that he expects the chip shortage to improve, "as we get closer to the end of the year." On the other hand, Ernie Garcia, the CEO of Carvana, recently said in regards to when prices might level off, "over the next six months or even 12 months, I think it's hard to say."
Summary
Used vehicle price increases are frustrating to consumers who need a vehicle now. However, for those who already have a used vehicle to trade-in/sell, remember the negotiating power you hold. There is already some data coming out that suggests prices might be beginning to ease, but it's too early to tell. Hopefully, supply constraints can ease soon as pandemic bottlenecks get resolved. And, those of us in Indiana should count our blessing as we have it better than residents of any other state looking to purchase a used vehicle!
Schedule a Consultation
We have helped our clients answer these questions and more. If you want a clear understanding of your financial future, and need help making changes to reach your goals, schedule a consultation and we can get started.
Recommended Articles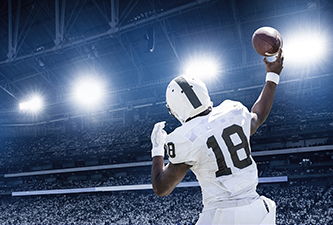 Over the last several months, the Bedel Financial team...