Get financial clarity, insight, and analysis delivered straight to your inbox.
Subscribe to our weekly blog.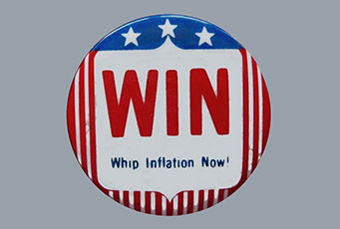 While the 1974 "WIN" campaign may have ended with a whimper for President Gerald Ford, its central message remains true today. When inflation starts to creep up, take a look at your budget and finances and make the necessary moves to offset rising costs.