Get financial clarity, insight, and analysis delivered straight to your inbox.
Subscribe to our weekly blog.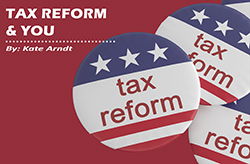 1,097 pages! That's how many pages are in the Tax Cuts and Jobs Act, signed into law by President Trump on December 22nd. If you haven't had time to read each page, we've broken down the main areas that might have the largest impact on you and your family. It might just be time to update your tax planning strategy for 2018!