Get financial clarity, insight, and analysis delivered straight to your inbox.
Subscribe to our weekly blog.
As if Social Security isn't confusing enough at times, Social Security spouse benefits can present a whole new set of challenges: When do you claim? Should you claim your benefits or your spouse's benefits? How much of your spouse's benefits can you claim? We've laid out several different scenarios to help guide you through what can seem like a labyrinth at times.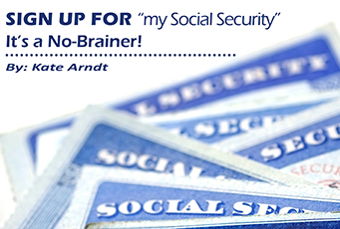 Gone are the days of standing in never-ending lines at the Social Security office! With an account on the my Social Security site, a plethora of information is at your fingertips. We've highlighted the perks here.
Most of you have probably seen the math: if no changes are made, Social Security will run out of money somewhere around the year 2035.