Get financial clarity, insight, and analysis delivered straight to your inbox.
Subscribe to our weekly blog.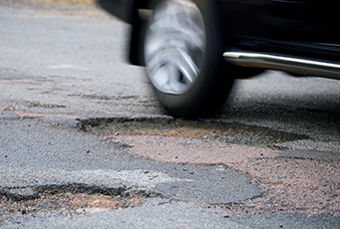 Everyone from Indiana knows that the season between fall and spring isn't winter…It's Pothole Season! And with it comes the potential for damage to your car. If you've found yourself unable to dodge the craters during your daily commute, what can be done? Insurance might cover the pothole damage to your car, but it could come at a cost. We've outlined what you need to know if you've fallen prey to the dreaded pothole!