Perhaps you have long championed a charitable cause, and your hard work has landed you a position on a non-profit board. Or, perhaps you were asked to sit on an amazing corporate board. Before you say "yes", it is important to ask questions.
The objective of anyone serving as a board member is to make the best decisions for that organization with the information that is provided. But what if someone says your decisions were harmful and they take you to court? Are you covered?
Q: First, I have homeowner's insurance and a large umbrella policy. Do I need to worry?
A: If you own a home, you need insurance. Many of you should have umbrella coverage as well. Insurance policies only cover bodily injury and property damage for which you, the insured, are liable. While this type of coverage ¬does pay for bodily injury and property damage suffered during volunteer activities, business situations are not covered.
Q: I personally did not harass anyone. How can they come after me?
A: When you serve on a board, typically, you are not involved in the day-to-day activities of employees. However, the board is responsible for ensuring that the organization provides a safe and non-discriminatory work environment. Therefore, if an employee sues the company based on harassment, you could be personally liable.
Q: I still want the board position. How can I ensure I am protected?
A: You need to ask if the organization has Directors and Officers (commonly referred to as D&O) liability insurance. This type of insurance covers damages or defense costs in the event of a lawsuit alleging that wrongful acts occurred while you served as a director or officer.
Q: What does D&O insurance cover?
A: The board is responsible for implementing wise corporate policies and procedures and monitoring management. D&O insurance protects liability arising from the board's decisions about the following practices: investment management, appropriate release of non-public information, minimization of conflicts, and hiring and firing.
Q: How should I evaluate the company's D&O insurance?
A: Each industry is different. D&O coverage should be customized to protect each specific organization. However, here are some issues to consider: policy limits, by-laws indemnifying the directors and officers, an extended reporting endorsement on claims-made coverage, a segregation clause, and employment practice liability.
Summary
These are just a few things you should consider when contemplating board service. Please remember that your personal property and casualty insurance policies will not cover board activities. Before you say "yes" to that board position, ask to review the organization's D&O insurance policy.
Schedule a Consultation
We have helped our clients answer these questions and more. If you want a clear understanding of your financial future, and need help making changes to reach your goals, schedule a consultation and we can get started.
Recommended Articles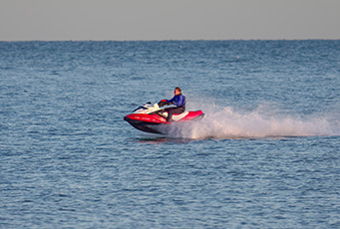 Boat, jet ski, and Wave Runner owners typically know they...