Should you be worried about your money? 140 banks failed in 2009. 7 banks have failed so far in 2017! Are you at risk? The good news is FDIC and SIPC insurance protects us from failures like this – and you likely are already insured! However, knowing the coverage limitations and restrictions of each can further protect your assets and give you peace of mind!
Bank on the FDIC
The Federal Deposit Insurance Corporation (FDIC), an independent agency of the U.S. government, protects depositors of FDIC-insured banks against losses. FDIC insurance is backed by the U.S. government. If an FDIC-insured bank goes into bankruptcy, the FDIC steps in to ensure customers receive their deposits – up to the insured limits.
FDIC insurance limits are based on the type of account(s) you have with the bank. The insurance covers checking and savings accounts, money market deposit accounts and more. Not covered includes: investment accounts, safe deposit boxes, U.S. Treasury bills and other items, even if they were purchased from an FDIC-insured bank.
The insurance payout for individual accounts and IRA accounts is capped at $250,000. Joint accounts are capped at $250,000 per owner. When it comes to payable upon death (POD) or revocable trusts with five or fewer beneficiaries, each unique beneficiary is insured up to $250,000. Accounts with more than five beneficiaries have different guidelines. A complete list of account types and associated insurance limits is available on the FDIC's website at https://www.fdic.gov/deposit/covered/.
If you have multiple accounts at one bank, check the FDIC's online calculator to determine the amount of coverage you have. For example, an individual checking account and an individual savings account are considered one account, so your cap would be $250,000 total.
But an IRA and an individual account are defined as separate accounts, so you'll have up to $250,000 of coverage for each account.
Keep in mind the coverage is for each bank – not each branch of the same bank. However, if you have three saving accounts in three separate FDIC-insured banks, your cap would be $250,000 each!
So that's the scoop on FDIC insurance. You don't have to pay anything for this protection – FDIC member banks foot the bill! You just need to put your money in an FDIC-insured bank, then rest assured it's safe. Since 1934 when it began insuring banks, no one has lost even one penny of their FDIC-insured deposits!
Stock Up on SIPC Protection
The Securities Investor Protection Corporation, or SIPC, is a nonprofit member association created by Federal statute. It serves a similar purpose for the securities industry as the FDIC does for the banking industry. If you pick a losing stock the SIPC won't help you. But if your brokerage firm is in financial trouble the SIPC will step in to oversee the distribution of assets to account holders.
SIPC coverage typically does not cover commodities, futures contracts or currency. Real Estate Investment Trusts (REITs) will be protected only if they are registered as an investment contract with the U.S. Securities and Exchange Commission.
Like the FDIC, SIPC brokerage firms also pay premiums for their customers' protection. The SIPC holds these funds in a reserve account to return assets to investors with eligible claims. But that's where the similarities end.
With SIPC insurance, customers are protected for up to $500,000 per account type. Account types are defined on the SIPC's website (https://www.sipc.org/for-investors/what-sipc-protects), but some common examples of different account types are individual accounts, joint accounts, Roth IRAs, Traditional IRAs, and trust accounts. It's important to note that up to $250,000 of the $500,000 can be cash. And the coverage amount does not increase for a joint account with two owners like it does with FDIC insurance. The amount is capped at a total of $500,000 rather than $500,000 each.
Some brokerage firms opt to carry "excess SIPC insurance." This additional layer of private insurance pays out if a client's investments are more than the SIPC coverage limits. For example, if you have an IRA worth $1,000,000 only $500,000 is protected by SIPC insurance. Excess SIPC insurance, if your brokerage firm has it, would provide coverage on the remaining $500,000. Just be aware the amount of coverage varies by financial institution.
The SIPC also has an excellent record. Since its founding in 1970, it has returned assets to 99 percent of investors who had eligible claims!
So What Do I Need to Do?
Now that you've got a better grasp on the free (to you) protection offered by the FDIC and SIPC, verify that your financial institutions offer FDIC or SIPC insurance. Then, keep an eye on your bank balances to ensure you are within appropriate coverage limits. In the unlikely event that your bank or brokerage firm runs into trouble, you'll know you have a safety net in place to protect your savings.
Recommended Articles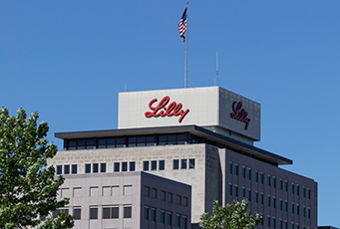 While the meteoric rise of Lilly stock has been a boon to...