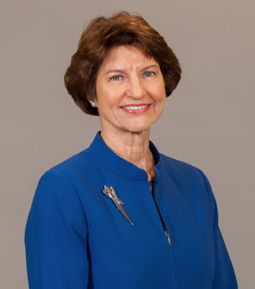 CEO
Executive on Loan
As CEO, my primary objective is to assemble a team of professionals who have knowledge, experience and a true service orientation. Each staff member plays a key role in delivering an outstanding client experience.
I love what we do. Our greatest accomplishment is helping our clients live a life with confidence and clarity regarding their financial situation.
Wealth Management Experience
Over 35 years in the Financial Services Industry.

Over 30 years providing fee-only Financial Planning and Investment Management for executives, professionals, and entrepreneurs.

Wealth Management Services include fee-only comprehensive financial plan preparation and active investment management.

Career History
Indiana Economic Development Corporation, President. (Executive on Loan)

Bedel Financial Consulting, Inc., CEO and Owner.

Wealth management firm providing fee-only financial planning and investment management services for individuals and investment advisory for institutions and endowments.

Coopers & Lybrand, Director of Personal Financial Planning.

Managed, marketed and provided a fee-only financial planning service for individuals.

Indiana National Bank, Vice President and Trust Officer.

Developed the financial planning service and managed the department which included the personal financial planning service, retirement service, business valuation and closely-held company analysis.

Education and Professional Designations
CERTIFIED FINANCIAL PLANNER™ designation, College for Financial Planning.

Master of Business Administration, Finance Emphasis, Butler University.

Bachelor of Liberal Arts, Mathematics Major, Hanover College.

Corporate and Government Appointments
OneAmerica Funds, Board Member.

Past Member of Board of Directors of Schmidt & Associates.

Appointed Director of the Department of Metropolitan Development for the City of Indianapolis by Mayor Stephen Goldsmith. Served in that capacity from August 1, 1994, through December 31, 1995.

Appointed to the Marion County Convention and Recreation Facilities Authority by Mayor Stephen Goldsmith. Approved all financing arrangements for convention and recreation facilities. Served 1993-1994.

Personal Professional Recognition
May Wright Sewall Leadership Award, The Propylaeum Historic Foundation, Inc., 2015.

Named Woman Business Owner of the Year. National Association of Women Business Owners (NAWBO), 2015.

2013 Girl Scouts of Central Indiana honoree. Video

2013 Inductee to Junior Achievement Central Indiana Business Hall of Fame.

2011 Indiana Commission for Women Torchbearer Award recipient, presented by Governor Mitchell Daniels.

Named on the list of Influential Women in Indianapolis as published in the Indianapolis Business Journal, November 2009 and June 1998.

Recognized as a "Mover and Shaker" in the financial planning profession by Financial Planning Magazine, January 2003.

Recognized as one of three Women in the Lead finalists presented by Network of Women in Business and the Indianapolis Business Journal, June 2002.

Alumni Achievement Award in the field of Finance, Hanover College, May 1999.

Named Business Woman of the Year for 1994 by the Network of Women in Business.

Listed in the Business segment of Great Expectations – Men and Women Under 40 Building a Better Indianapolis, Indianapolis Magazine, April 1985.

Professional Activities (National)
Chairperson 2011 and 2012, Foundation for Financial Planning, national board member since 2004.

Schwab Institutional Advisory Board, member 2010-2012

Chairperson 2002, CFP Board of Standards, national board member 1998-2003.

Delegate, 2002 National Summit for Retirement Savings, Washington DC.

Chairperson 1998 and 1999, Board of Practice Standards, sub-board of CFP Board, national board member 1994-1999.

International Association for Financial Planning, national board member 1987-1991, and Past President for the Indiana Chapter.

Editor, Midwest Financial Planner, 1986-1987.

Member NAPFA (National Association of Personal Financial Advisors) and FPA (Financial Planning Association).

Professional Activities (International)
Chairperson 2006, Financial Planning Standards Board, international board member 2003–2006.

U.S. Voting Delegate 2001-2002, International CFP Council.

Member of US Technical Advisory Group for ISO/TC 222 (International Standard for Financial Planning) and Delegate to International Standard Organization meeting in Atlanta, GA, February 2001 and Tokyo, Japan, April 2002.

Television and Radio Appearances
Weekly guest on Your Money on Channel 13, WTHR.

Occasional guest on Inside Indiana Business, a weekly television program, and other local television and radio programs.

Weekly guest on "Financial Advice Thursdays" on Oldies 101.9 WKLU, 2009.

FYI Money Advice presented bi-weekly on Channel 20 Nightly Business News, 1992-1994.

Special guest on Financial Advisor program, Lifecycle Planning, 1990.

Publishing and Speaking
Author of Personal Finance Book published April 2009, Advice You Never Asked For…But wished you had!

Weekly column on financial planning for Inside Indiana Business in The Inside Edge, April 2003-Present.

Instructor for nationally viewed webinar, "What Do You Need For Retirement?", produced by NAPFA, March 2011.

Articles published in the Indianapolis Woman magazine, Indianapolis Business Journal, Indianapolis Star, and Indianapolis Monthly magazine.

Contributor to Finance Section of AARP website.

Frequently interviewed for articles in national and local publications, including New York Times, Los Angeles Times, USA Today, Washington Post, Investment News, Financial Planning Magazine, Forbes, Investment Advisor Magazine, Consumer Reports Magazine, Redbook, AARP, and numerous internet publications.

Frequent speaker for local, national and international organizations such as: Financial Planning Standards Board Korea, Financial Planning Standards Board India, Financial Planning Standards Council of China, Institute of Financial Planners of Hong Kong, Financial Planning Association of Malaysia, Dow AgroSciences Women seminars, Community Hospital Financial Workshops, Florida Money Show, Boston Globe Money Show and State Farm Insurance national headquarters and broadcast to over 300 sites nationwide.

Contributor to Tips from the Top, published in 2002.

Community Activities
Hanover College, Secretary and member of Board of Trustees.

Women's Fund of Central Indiana, Chair, 2014-2015; member of Advisory Board since 2006.

John H. Weidner Foundation, member of International Board of Trustees.

Goodwill Industries Foundation, Chairperson, member of Board of Directors and member of Finance Committee, past treasurer.

Butler University, member of Business School Board of Visitors.

WFYI Foundation, past member of Board of Trustees, 2009-2014.

Butler University, Member of the Board of Visitors for the College of Business

President 2006-2007, Rotary Club of Indianapolis, Board of Directors.

Rotary Foundation of Indianapolis, Inc., past Board of Trustees.

Indiana University School of Nursing, past member of Board of Advisors.

Past Chairperson 2002-2004, Community Hospitals Foundation, Board of Directors.

Eagle Creek Park Foundation, past member of Board of Directors.

Honorary Chairperson, 2002, Red Cross Celebration House.

World Gymnastics Championships, 1991, Local Organizing Committee, Protocol Chairperson.

Hanover College Alumni Association, past president.

Network of Women in Business, past president.

Alumnae of Stanley K. Lacy Leadership Series.

Serve on boards and committees of various non-profit organizations.

BLOG POSTS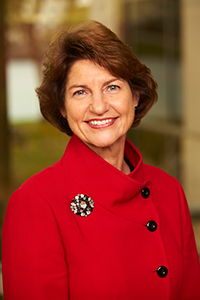 Most of you have heard by now, but for those of you who haven't... On January 5, 2017, Governor Eric Holcomb appointed me to the position of President of the Indiana Economic Development Corporation (IEDC).