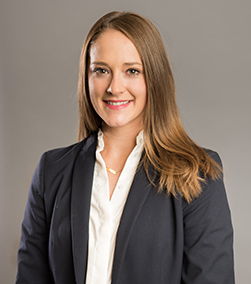 Wealth Advisor &
GenerationNeXt Team Leader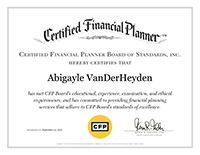 My primary focus is to help simplify my clients' financial lives. I enjoy partnering with my clients' to create a plan which serves as a clear and comprehensive financial foundation. Once a plan is established, implementing and providing strategies along the way to support their goals is truly rewarding.
Professional Financial Planning Experience
Professional experience includes assisting the financial planning team in providing thorough analyses in all aspects of our clients' financial situation in order to provide sound recommendations to help clients achieve financial security.

Career History
Bedel Financial Consulting, Inc. Financial Planner

Franklin Wealth Advisors, Financial Planning Intern

D3 Financial Counselors, Financial Planning Intern

Education and Professional Designations
Bachelor of Science in Consumer Economics, Financial Planning Concentration, University of Illinois

CERTIFIED FINANCIAL PLANNER™ designation, College for Financial Planning.

Professional Activities
Board Member, Goodwill Young Leaders, Goodwill of Central and Southern Indiana (2016 – Present)

Advocacy Committee Chair, Goodwill Young Leaders, Goodwill of Central and Southern Indiana (2018 – Present)


Member, Financial Planning Association (2012 – Present)


NexGen and Student Development Chair, Financial Planning Association of Greater Indiana (2015 – 2017)

BLOG POSTS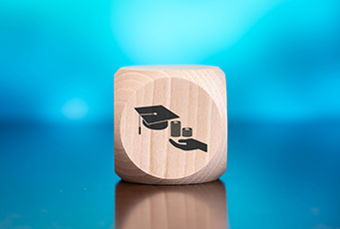 If there are thousands of dollars at stake, you would expect most parents and students to be anxious to apply. But unfortunately, that's not always the case. So even if you think you won't qualify, taking 60 minutes to complete the FAFSA could be well worth your time.