To consolidate, refinance, or do nothing? The answer is not simple. It's based on everyone's unique situation—type of debt (federal or private), current interest rate, income level, occupation, estimated payoff timeline, etc. On the other hand, where to consolidate or refinance student loan debt has never been in question…until now.

In the past, banks and credit unions were our only options for originating or refinancing a personal loan or mortgage. Today, online loan companies are challenging the status quo of brick-and-mortar banks by providing new, low-cost, competitive options for consumers. Before we delve a little deeper into one of the industry leaders, let's first answer the question, "What's the difference between consolidation and refinancing?"

Consolidation vs. Refinancing
When you consolidate federal loans through the federal loan consolidation program, you are combining multiple loans together with a resulting interest rate that is the weighted average of your original loans' rates. Because the interest rate is not reduced, federal loan consolidation is generally not a money-saving option.
However, when you refinance loans with a private lender, you are also consolidating (combining) them, but the lender will use your personal financial information to give you a new, hopefully lower, interest rate.
Alternative On-Line Lenders
Social Finance, Inc., aka
SoFi.com
, is "reinventing consumer finance for the better" as its website proudly exclaims. With more than $7 billion in loans issued to date, the question is, "How are they competing with the big banks?" The short answer: they're selective. Not everyone gets approved. Their target market is early-stage professionals with good jobs, incomes, credit scores, and debt repayment histories. In other words, out of America's more than $1.2 trillion of outstanding student loan debt, SoFi is focusing on the successful folks. The young college graduates who went into debt and found the right job to pay it off!
It's pretty simple. By being selective they're decreasing loan risk, which allows them to offer lower interest rates versus their competitors. Because SoFi is only online, its overhead expenses are low. This, combined with no origination or early repayment penalty fees and a highly rated customer service, and you can understand SoFi's success. SoFi even offers unemployment insurance, free of charge. So if you lose your job, the company will let you delay monthly payments for up to 12 months. During this time, interest will accrue, but at least you'll not default on your loan.
SoFi even has a Career Service department to help their borrowers find that perfect fit, high paying job to help prevent them from defaulting on their loans. Different than many traditional banks, these services provide a sense of togetherness and "we have your back" mentality when it comes to tackling debt. They even have a corporate partnership program for companies who employ a lot of Millennials to help those individuals repay their student debt and potentially increase the company's employee retention.
Aside from student loan refinancing, SoFi also provides mortgages, personal loans, parent student loans, and MBA loans to those highly qualified individuals.
SoFi is one of many online loan companies looking for your business. Others include
Darien Rowayton Bank
(student.drbank.com),
Upstart
(Upstart.com) and CommonBond (
commonbond.com
). You can think of these alternative options as an exclusive club with added benefits to those accepted.
Summary
So, the question of refinancing your student loans can be complicated. If you have federal loans with payments tied to your income (Income-Based Repayment Programs) or loans that will be forgiven because of your occupation (Federal Loan Forgiveness Program), then online loan companies may not be your best option. You'd have to give up all these federal protections and programs. However, if you're not involved in those programs and you're considering loan refinancing, then checking out online lenders may be appropriate.
Recommended Articles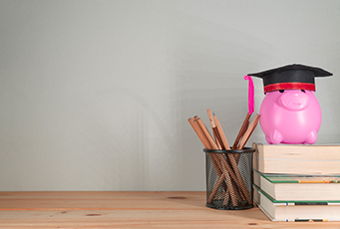 Many students have financial decisions to make due to the...