Many people are "winging it" when it comes to financial planning. The fear of making the wrong choice of advisor or being "sold" investments can be paralyzing. Unfortunately, the consequences of not hiring a financial planner could be disastrous to your future.
My dad is 56 and has yet to work with a financial advisor. Skepticism of the financial services industry, an interest in doing it himself, and several life events has kept him on the sidelines. Is it too late for my dad? I don't think so, but timing may become critical.
The Best Time is When You're Ready
The one thing all Bedel clients have in common is that something led them to our doorstep. New clients usually lack one of three things: time, financial expertise, or confidence in their future. Coming to this realization sooner rather than later is ideal, but it's not uncommon for people to reach out to us because they are overwhelmed with their current situation.
Lack of Time. Life gets busy, and managing personal finances can fall down the list of priorities. As the cliché goes, "time is money," and at some point, it makes more sense to claw back the hours spent plugging numbers into an online retirement calculator and pay someone to provide tailored advice.


Lack of Financial Expertise. Google is a bountiful resource that often yields conflicting answers. Between the tax code and investment decisions, there are plenty of opportunities to make mistakes. If you are in over your head, it's probably time to tap out and let the professionals take over. Keep in mind, everyone's situation is different.


Lack of Clarity. Google generates search results based on the inputs provided but cannot address questions you don't know you should be asking.


Lack of Confidence in the Future. It is not easy to know whether you're on track to meet your goals. Don't let "paralysis by analysis" overcome! Time is a finite resource, and the longer you delay seeking the help of an advisor, the less time you have to correct your course.
There is no specific age, life event, or career stage that dictates when you should seek the help of an advisor. When you get to the point that you don't have the time, desire, or knowledge to handle your finances yourself, it's time to partner with a professional.
Compensation Hesitation
I still remember my dad's reaction when I told him I wanted to be a financial planner. He wasn't disappointed in me, but he had reservations about my career choice. My dad viewed financial advisors as salespeople. To his credit, some advisors are salespeople. The good news is, it's not that hard to distinguish between sales reps and advice-givers. You can separate the two by learning about their compensation model.
Commission. Commissioned advisors are paid when they open accounts or sell products like mutual funds and insurance policies. Advisors under this compensation model are held to the suitability standard, which means they are not legally obligated to act in their client's best interest, but must act in a way that suits their client's need.


Fee-Only. The fee-only umbrella houses advisors who are paid only by their clients. They charge project fees, monthly subscriptions, annual retainers, or assets under management (AUM) fees. An AUM fee is a percentage fee charged on your investments. Fee-only advisors are prohibited from selling or recommending products that pay them a commission. Most notably, fee-only advisors are held to the fiduciary standard and must put client interests first. Many, but not all, fee-only advisors belong to the National Association of Personal Financial Advisors.


Fee-Based. A fee-based advisor is compensated by commissions and client-paid fees. They are held to the same suitability standard as commissioned advisors.
Each model has its pros and cons. Weigh the potential conflicts of interest, along with the price tag, before letting someone manage your money.
Plenty of Fish in the Sea
In recent years, the financial services industry has broadened. According to the Bureau of Labor Statistics, there are over 260,000 financial advisors. What used to be an exclusive service for the wealthy is now accessible to people at any income or asset level.
There's an advisor out there for everyone, whether you're looking for a one-time financial plan or a long-term, comprehensive relationship. In the past, firms catered to the masses, but now, niche shops are popping up all over.
The financial services industry is chock-full of alphabet soup. I've seen advisors with as many as eight qualifications following their name! Not all designations are equal, so be sure to do your due diligence. Nowadays, there are specific designations that indicate specialization in topics like equity compensation or collaborative divorce. It may be worth your while to find an advisor with experience working with people similar to you.
Conclusion
Only you will know if and when it's the right time to hire a financial professional. When that moment arrives, think about what you seek in an advisor and how you want to pay them. There's a good fit for everyone!

About Us | Get the Bedel Blog | More Financial Planning Articles
Schedule a Consultation
We have helped our clients answer these questions and more. If you want a clear understanding of your financial future, and need help making changes to reach your goals, schedule a consultation and we can get started.
Recommended Articles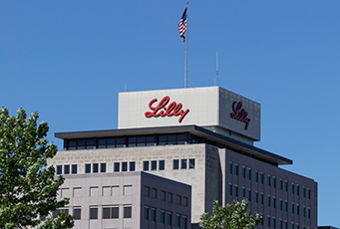 While the meteoric rise of Lilly stock has been a boon to...