Make It Make Cents Podcast

Many college students are forced to make one of the biggest financial decisions of their life by age 18. Why has the cost of college risen so rapidly, and how are students expected to pay off all that debt? Hear the story of one working professional dealing with student loans and his plan to get out from under a mountain of debt.
Schedule a Consultation
We have helped our clients answer these questions and more. If you want a clear understanding of your financial future, and need help making changes to reach your goals, schedule a consultation and we can get started.
Prior to implementing any investment strategy referenced in this article, either directly or indirectly, please discuss with your investment advisor to determine its applicability. Any corresponding discussion with a Bedel Financial Consulting, Inc. associate pertaining to this article does not serve as personalized investment advice and should not be considered as such.
Recommended Articles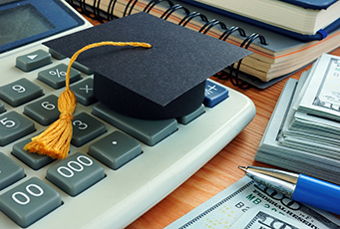 It's not abnormal for borrowers to feel they are in a...