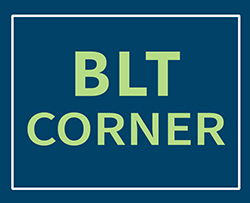 During this unprecedented time, our leadership team could not be more proud of the speedy adaptation by our entire Bedel team. The preparation for our staff to work remotely with secure access to client data, along with an easy internal communication system, started years ago when our internal IT Specialist, Amy House, recommended laptops for all employees, a secure Virtual Private Network (VPN), two-factor authentications, and an internal messaging system for easy communication. We thank Amy and SIM2k, our external IT team, for their continued navigation through these ever-changing times.
We would also like to thank our clients for their adaptation and patience. All client meetings have taken place via Zoom, FaceTime, or conference calls. We've been pleasantly surprised by how smooth this transition has been. As we all know, change is never easy, but as my son's 2nd-grade teacher often says, "You just gotta go with the flow."
The stock market and economy have been top-of-mind for all of us. Since the beginning of March, our internal investment committee has met twice each day to discuss a wide range of information that may impact our clients and any decision we make about our portfolio. Our investment team will continue to do our best to protect capital while also seeking investment growth opportunities that could be beneficial.
Our team misses seeing each other! So every Friday afternoon, we all join a Zoom chat. The Bedel staff enjoys a beverage together and discuss anything and everything non-business related. We have all come to look forward to this time together!
We are also proud to announce that Bedel Financial has again been named one of the Best Places to Work in Indiana by the Indiana Chamber of Commerce! Great people make a great culture, and we're thankful for our team!
In times like these, we want to take a moment to thank our amazing clients as well, for your trust and confidence in our team. Please know that we are all 100% committed to seeing you through these challenging times and are here ready to help in any way we can, albeit virtually!

With warmest regards,
Bedel Leadership Team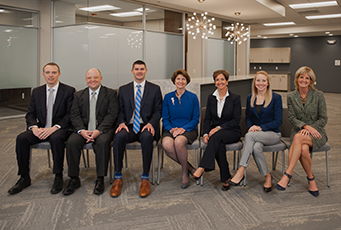 Elaine Bedel, CEO and President - Executive on Loan
Evan Bedel, Generation NeXt Advisor; Director of Finance & Strategy
Meredith Carbrey, Wealth Advisor
Ryan Collier, Sr. Portfolio Manager & Director of Investment Management
Kathy Hower, Wealth Advisor & Director of Financial Planning
Cassi Vanderpool, Director of Administration & Chief Compliance Officer
Bill Wendling, Sr. Portfolio Manager & Chief Investment Officer