Get financial clarity, insight, and analysis delivered straight to your inbox.
Subscribe to our weekly blog.
Everyone knows that the choices we make today affect us down the road…but that's especially true with our money habits! They key is to change your mindset about money and be realistic about what you need to do to secure your financial future.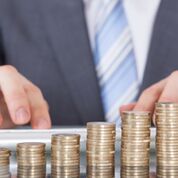 Whether you realize it or not, you are constantly making decisions that impact your future financial wellbeing. It may not cost you today, but these "cents-less" mistakes will certainly cost you tomorrow.