Get financial clarity, insight, and analysis delivered straight to your inbox.
Subscribe to our weekly blog.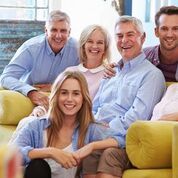 Starting at a young age, it is important to develop the fundamental financial principles that you can rely on throughout your life. If you can introduce your family to 2 distinct financial ways of thinking, a sense of perspective, balance and positivity will follow, no matter your family's financial situation.