Get financial clarity, insight, and analysis delivered straight to your inbox.
Subscribe to our weekly blog.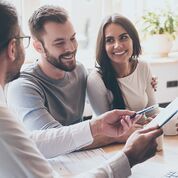 If there's one thing you want to know about your financial planner, it's this: Is he or she qualified? This isn't necessarily something you can find out from surfing the Web. Here are five things you'll want to know when you're selecting a financial planner.