Get financial clarity, insight, and analysis delivered straight to your inbox.
Subscribe to our weekly blog.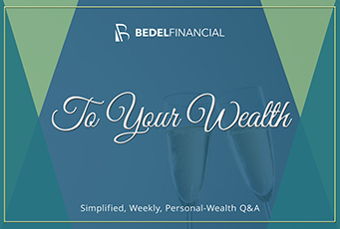 Welcome to To Your Wealth, a simplified, weekly, personal-wealth Q&A! Sometimes you just don't know what you don't know…Or perhaps you just have that one issue keeping you up at night. Either way, every Tuesday, we'll be answering one of your personal finance questions, so be sure to keep those queries coming. Click on Submit a Question below, and then keep an eye out for when your question will be featured!