Get financial clarity, insight, and analysis delivered straight to your inbox.
Subscribe to our weekly blog.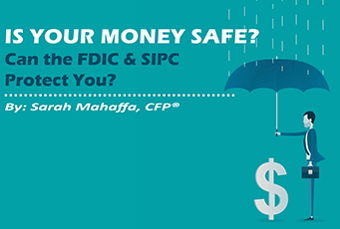 If your bank or brokerage firm failed, do you know what would happen to your money and investments? Thankfully, FDIC and SIPC insurance is there to protect you and your savings, but only up to a specified amount. Find out just how much you're covered!