Get financial clarity, insight, and analysis delivered straight to your inbox.
Subscribe to our weekly blog.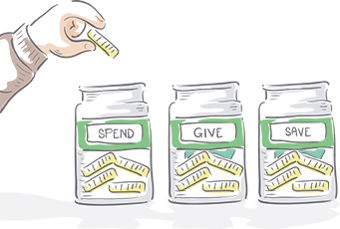 Teaching children financial literacy skills early in life can help set them up for future financial success, but where's a parent to begin? At Bedel, we encourage parents to teach the three S's – saving, smart spending, and sharing. Read on for the details on each.